Il Foglio, Portrait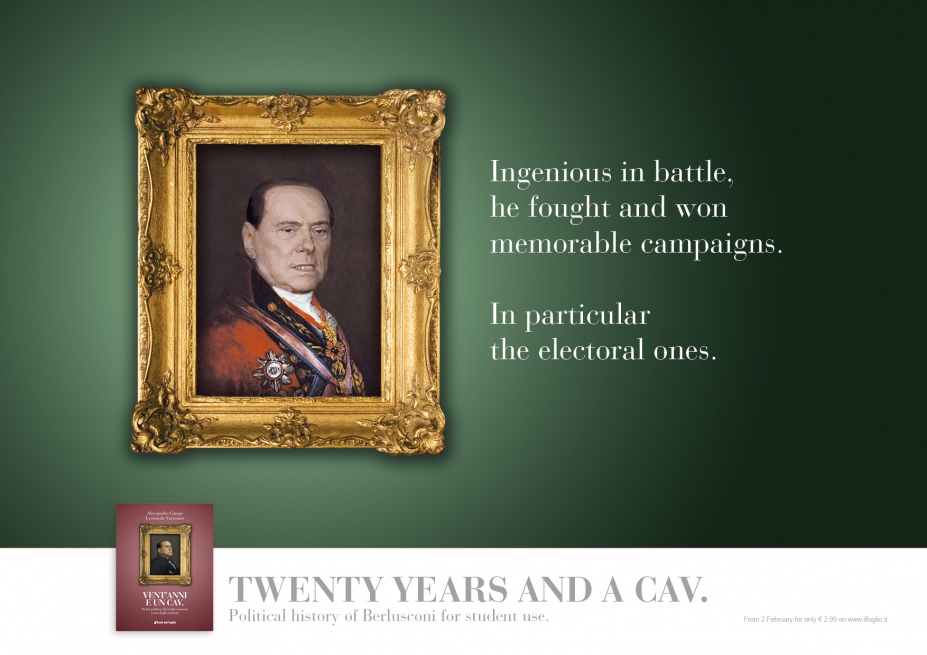 20 years of Berlusconi: a book and a campaign.
Il Foglio, the most prestigious Italian newspaper for the moderate ideology, published a book on the twenty years (1994-2014) of Berlusconi, from his first candidacy to his reign as Prime Minister. They commissioned our agency to promote the sale of the book.
For the promotion, we imagined Berlusconi as a historical figure and treated him as the protagonist of a classic story. We portrayed him using an oil and canvas technique, a profile surrounded by a golden frame, like the paintings on display at the National Gallery in London. As a result, the effect was almost ironic: the style of a real character set against the backdrop of the classic portrait. To further accentuate the contrast, each image was accompanied by a title that used a pompous, heroic, or idyllic tone to highlight the humor of Berlusconi's real life events.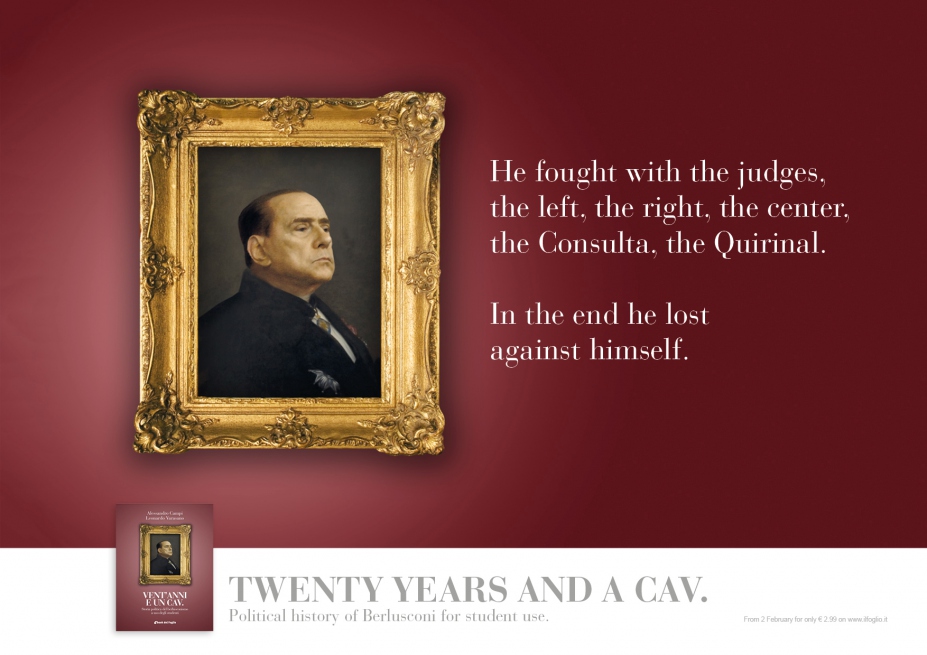 English
Next